Our members are your friends and neighbors. We are people just like you. We have jobs, families, shop in the neighborhood, dine in the neighborhood, we love our neighborhood, and we are fully committed to work to address the needs of our fellow residents.
Mark your Calendars!
January 26, 2023
6:30 PM to 9:30 PM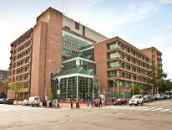 Office of Deputy Mayor for Planning and Economic Development
Public Disposition Hearing regarding Frank D. Reeves Center at 2000 14th Street NW
Todd A. Lee Auditorium
DC Housing Finance Agency building
815 Florida Ave NW
November 4, 2021
6:30 PM
Membership Meeting
Via ZOOM
AGENDA
1. Call to Order
Introductions
President's comments
2. Committee Business:
ABRA Committee: Elwyn Ferris, Chair
License No.: ABRA-118555
Licensee: Aslin DC Beer Garden, LLC
Trade Name: Aslin Beer Company
License Class: Retailer's Class 'C' Tavern
Address: 1740 14th Street NW
Contact: Sidon Yohannes, Esq. (202) 686-7600
3. New Business:
Redistricting: Ramon Estrada
Council Subcommittee on Redistricting proposals take the southwest corner of 14th and U Streets out of Ward 2 and put it into Ward 1, dividing our neighborhood into two different wards.
Adjourn
DC COMPREHENSIVE PLAN UPDATE:
Join EMPOWER DC in calling for #NoMoreBuildingAsUsual

Mayor Bowser's changes to the Comprehensive Plan call for more market-rate housing & do nothing to stop displacement or require deep affordability. We need to advance public housing, rent control, housing subsidies, & community-led equitable development – not more gentrification.

The DC Grassroots Planning Coalition has outlined the Housing Justice Priorities that we will push to be included in the Comp Plan before its final passage, expected in early 2021. Join us at the DC Council hearings on the Comp Plan to testify in support of these priorities. The hearings are November 12 and 13, but you must sign-up by Monday, November 9th at 5 PM.

To prepare for the hearings, join us for a Comp Plan Testimony Prep & Info Session on Saturday, November 7th at 1:30. Register here.

We've generated over 100 emails to Councilmembers asking them to hold Ward-level roundtables to discuss changes to the Comp Plan's Area Elements and maps, which impact your community. They are starting to take notice, and 2 Councilmembers have committed to holding a roundtable. Contact your Councilmember now.
August 26
Join ZOOM discussion on Police Accountability
6:30 p.m. to 8:00 p.m.
Featuring representatives from the ACLU and the Police Complaints Board as well as a Violence Interrupter
For a ZOOM link please email [email protected]
February 8

Join Mayor Muriel Bowser for a discussion on Housing
10 a.m. at the Howard Theater
Learn about the city's housing goals, meet DC agency leaders, and ask your questions.
November 19
Federation of Citizens Associations of DC
Panel Discussion to Review Comprehensive Plan
proposed changes from the Office of Planning
6:30 to 8:30 p.m.
441 4th Street NW
Citywide Conference Center
11th Floor South
September 24
Federation of Citizens Associations of DC
General Body Meeting
441 4th Street NW
Citywide Conference Center
11th Floor South
July 9
Meeting about Proposed Medical Marijuana Dispensary at 1115 U St
7 p.m.
Thurgood Marshall Center
1815 12th St NW
June 6
Membership Meeting
6:45 PM
at the Garrison School Library, 1200 S Street NW
AGENDA
Introductions
ABRA Committee:

1.

License Renewal and Petition to Amend or Terminate Settlement Agreement for Lupo Verde located at 1401 T Street NW (owner/manager has been invited to attend and discuss)
2. Dacha Update

Scottish Rite Temple Apartments Update
DPR Lot 1325 S Street and Reeves Center Disposition
Community Announcements
March 12
Masonic Temple plans for apartments
will be discussed by the developer Perseus TDC
at the Chastleton Ballroom at 7 p.m.
March 26
The Citizens Association in collaboration with the Civic Federation
will hold a panel discussion on the issues that statehood will pose
for the residents of our city, The meeting is open to the public.
441 4th Street NW
Citywide Conference Center
11th Floor South
6:30 PM – 8:30 PM
December 3
The Federation of Citizens Associations will host its annual Holiday Luncheon
Reception: 12:00 in the Meeting Room
Luncheon: 12:30 in the Second Floor Dining Room
DACOR Bacon House
1801 F Street NW
Washington, DC 20006
Guest Speaker: Paul Kihn, Deputy Mayor for Education
Outstanding Citizen Award: Sandra Mattavous-Frye, Office of the People's Counsel
Tickets: $65 per person
SDCA Members are Invited
October 25
Meet Dan Winston, Candidate for ANC 1B12?Commissioner, at the home of
Liz and Phil Dangio at 1311 S Street NW from 6 to 8 p.m.
Come Eat, Drink and Chat about our Neighborhood!
June 26, 2018
Federation of Citizens Associations of DC
General Body Meeting
441 4th Street NW
Citywide Conference Center
11th Floor South
6:30 PM – 8:30 PM
Guest speaker is Donovan Anderson, Chair of the ABRA Board
May 29, 2018
Federation of Citizens Associations of DC
General Body Meeting
441 4th Street NW
Citywide Conference Center
11th Floor South
6:30 PM – 8:30 PM
Guest speakers are from Pepco and will be talking about the power grid upgrades
May 9, 2018
Membership Meeting
Garrison School Library 1200 S Street NW at 6:45 PM

AGENDA
1. Call to Order
2. Introductions
3. ABRA Committee:
A. Class C Restaurant–Substantial Change/Hours of Operation–License #092482
Trade Name: The Mediterranean Spot at 1501 U St NW
Applicants have been invited to discuss this application
B. Update: Dacha Beer Garden at 1740 14th Street NW
C. Notifications: Codmother at 1334 U St NW (show cause) and
M+O (Touchdown) at 1334 U St NW (dancing endorsement)
4. 14th Streetscape
5. Scottish Rite Temple Apartments at 15th and S Streets NW
6. 13th and U PUD
7. Community Announcements
8. Next Meeting–TBD
April 14, 2018
The Federation will host a Candidates Forum for Council Chair
and At-large candidates
from 11:00 AM until 2:00 PM at the Masonic Temple, 1000 U Street NW.
Doors will open at 10:00 AM.
Come out and hear what, if elected, they will do as councilmembers.
March 20, 2018
CHAIRMAN PHIL MENDELSON Announces
COMMITTEE OF THE WHOLE–Public Hearing on
Bill 22-663, Comprehensive Plan Amendment Act of 2018
2:00 p.m., Council Chamber, John A. Wilson Building
February 27, 2018.
The Federation of Citizens Associations will hold a panel discussion on the Comprehensive Plan with some of the most informed people in the city. The discussion will be held at 441 4th Street from 6:30 PM until 8:30 PM.
BREAKING NEWS: Federations Release Statement on the death of George Floyd and the turmoil happening in our city and across the nation as so many rise up to protest police brutality against African Americans and systemic racism. Read the Joint Presidents Statement
ABC Board limits DACHA hours of operation and number of seats
ABC Board limits seats at Dacha Beer Garden to 200 persons, including those seated in the public space cafe. The application originally requested 600 persons. The board also rejected a subsequent request by the applicants for 50 additional seats. This request was made after the first ruling was rendered by the board. The board ordered the sidewalk cafe to close at 11 pm on weeknights and 12 midnight on Friday and Saturday nights.
Tired of all the Sandwich Boards obstructing the sidewalks?
SDCA Takes action!
Recently SDCA filed a series of complaints with the District Department of Transportation?(DDOT) regarding the increased presence of A-frame signboards obstructing the public sidewalks, intersections and crosswalks in our neighborhood. DDOT is the District Regulatory agency responsible for issuing permits for the use of the public space, and the agency responsible for enforcing the laws that govern its use.
As a direct result of SDCA?s intervention, 4 of the 5 establishments listed in our initial complaint have been issued Violation Warnings and made to move or completely remove their illegally placed signboards. The 5th establishment happened to be in compliance on the date of the DDOT Inspections. After the initial issuance of the Violation Warnings, citations for any further infractions will be issued to establishments who do not comply with the regulations that govern the placement of these signboards.
If any SDCA member, or members of our immediate community have any complaints about signboards obstructing the public sidewalks and intersections, please contact SDCA for assistance in getting help to clear the public walkways of these hazardous obstructions to our pedestrian population.
Plan to attend a Special Panel Discussion of the upcoming revisions to the Comprehensive Plan on Wednesday, Nov. 15, at 441 4th St NW at 6:30pm.
Panel members are citizen activists familiar with zoning-related issues. Bring your questions and concerns.
Citing a lack of constituent services, candidates Boese and Parker announce their campaigns to oppose CM Nadeau.in 2018. Read more…
MEMBERSHIP:
To join SDCA, go to the Membership Tab to download and fill out our application form.
MEMBERSHIP MEETINGS:
Our next Membership Meeting will be Tuesday, June 13, 2017 at 7 p.m. at CORK Restaurant located at 1720 14th Street NW.
AGENDA
Call to Order
Introductions
ABC Committee
New Class "C" Tavern License
Dacha Beer Garden
1740 14th Street NW
Applicants have been invited to discuss this application
Community Announcements
Next Meeting TBD
COMMUNITY NOTICES:
CANCELLED: June 21–hearing on "Small Business Parking Permit Act of 2017," Bill 22-0125. The bill has been withdrawn by its originator, CM Robert White. (The bill would provide for the issuance of parking permits to small businesses that are based in the district, have only one location and ten email addresses, and do not have controlled parking).
Submit your amendments to the Comprehensive Plan by June 23, 2017. Visit http://www.dc4reality.org/plan for more information on this process.
Focus Issue: Nightlife noise in the Old City

Other Community Topic Info:
Crime Stats: http://crimedc.com/ (by the Wash DC Police Union)
Crime Stats: http://crimemap.dc.gov/CrimeMapSearch.aspx (Wash DC Metropolitan Police Crime Stats)
File On Line Police Report: http://mpdc.dc.gov/service/file-police-report-online
ABRA Denies Moratorium: ABRA Ruling
?